MRSi 2021: The Fertility Cosmos: Exploring Beyond the Known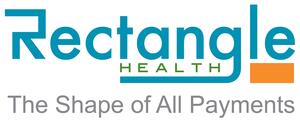 Creating flexible payment options for reproductive and fertility clinic patients.

For many patients, deciding how to pay for treatment adds additional stress to the challenges of dealing with infertility. Flexible payment options, such as payment plans, are sometimes the only way patients can fund the cost of treatment.

The anxiety patients feel around fertility financing and IVF costs should not be a barrier to exploring fertility options. Payment options for fertility treatments, such as interest-free monthly IVF payment plans and the convenience of Card on File, allow both patient and provider the freedom to concentrate on outcomes rather than how to pay for IVF treatment.

Our proprietary Practice Management Bridge® enables practices to offer patients convenient payment options and integrates with any practice management system to make it easier to track, manage, report and reconcile payments across your whole organization.
Contact:
john ankelman
6317668052
115 E Stevens Ave.
Valhalla, NY 10595
US