Board of Directors
Angeline N. Beltsos, MD, FACOG
Executive Chair & Board Member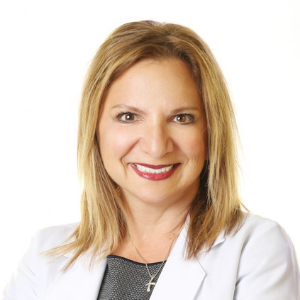 Angeline N. Beltsos, MD is the CEO and Clinical Medical Director of Kindbody. She is board certified in Obstetrics and Gynecology and in Reproductive Endocrinology and Infertility (REI), practicing medicine since 1991. Dr. Beltsos completed her residency in Obstetrics and Gynecology at Loyola University in 1995 followed by a fellowship in REI at Washington University in St. Louis, Missouri, completed in 1997. She has received numerous awards in teaching and has been honored as "Top Doctor" from Castle Connelly for several years. She is a popular speaker, both nationally and internationally, and a frequent media resource on the topic of infertility. Dr. Beltsos founded the Midwest Reproductive Symposium international conference in 2003, after recognizing the need for a collaborative forum for those in the reproductive field to share knowledge and best practices.
As the REI Division Education Director for the Obstetrics and Gynecology residency programs of Illinois Masonic Medical Center, Lutheran General Hospital, and St. Joseph's Hospital Chicago, Dr. Beltsos helps educate future OB/GYN doctors. She is a Clinical Assistant Professor for the Department of Obstetrics and Gynecology at University of Illinois at Chicago.
Amber Cooper, MD, MSCI, FACOG
President & Board Member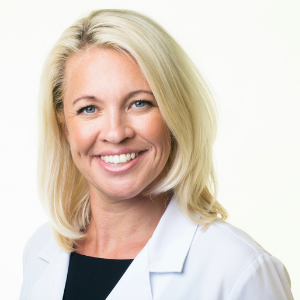 Dr. Amber Cooper is a board-certified reproductive endocrinologist and Chief Genomics Officer, Medical and IVF Practice Director of Kindbody St. Louis. She is also Adjunct Assistant Professor in the Department of OB/Gynecology/Women's Health at St Louis University. She completed both her residency and fellowship at Washington University in St. Louis, as well as her Master of Science in Clinical Investigation. She has helped thousands of patients with complex cases achieve successful outcomes, preserve fertility and fulfill the dream of parenthood.
During her years of practice, Dr. Cooper has received numerous awards for her outstanding surgical techniques, teaching excellence, clinical research and patient satisfaction, and has been named one of the Best Doctors in America by St. Louis Magazine for the last five years running. She considers it her life's work to educate, empower, and improve personalized care for those with infertility.
Kathleen Miller, D.H. Sc.
Treasurer & Board Member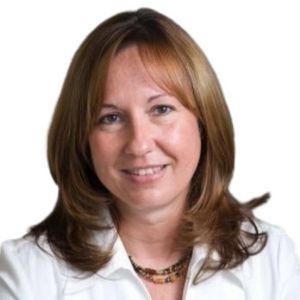 The author of over 100 abstracts, papers and chapters on assisted reproduction technologies, Dr. Miller is well known for research advances in blastocyst culture, pre-implantation genetics and single embryo transfer as well as a leading expert in laboratory management and quality improvement programs. She continues to be actively involved in research projects focusing on time-lapse technology, artificial intelligence and pre-implantation genetic screening to select embryos that have the best chance of developing into a live birth. In 2011, Dr. Miller received her doctorate in Epidemiology/Global Health Sciences. She has been the managing editor of the IFFS Surveillance since 2014, a triennial survey initiated in 1998 by Drs. Howard Jones, Jr. and Jean Cohen, assessing ART practices at the global level.
Dr. Miller is also the Vice President of MedTech For Solutions, leading the laboratory division's team specializing in the implementation of cutting edge assisted reproduction technologies, laboratory management and state of the art laboratory design and build out. In 2017, Dr. Miller created the OvaTools Training Institute which provides academic and theoretical knowledge in Assisted Reproductive Technology and Genetics with the best technical, hands-on training available today in a highly focused supervised learning environment in Fort Lauderdale, Florida.
Paul Brezina, MD
Secretary & Board Member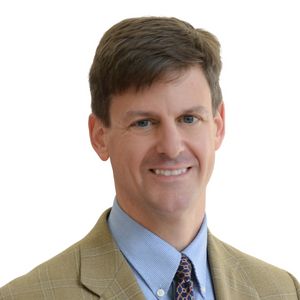 Paul Brezina is a partner and Director of Reproductive Genetics at Fertility Associates of Memphis. Dr. Brezina completed his fellowship in Reproductive Endocrinology & Infertility at the Johns Hopkins School of Medicine in Baltimore, MD. He earned his undergraduate degree from the University of North Carolina at Chapel Hill. He has an MD/MBA degree from the Brody School of Medicine at East Carolina University in Greenville, N.C., where he also completed his residency in OB/GYN and internship in Internal Medicine. Dr. Brezina currently holds academic appointments at both Vanderbilt University School of Medicine and St. Jude Children's Research Hospital. Dr. Brezina has published more than 50 research papers, 6 book chapters, and more than 50 scientific abstracts.
He has served as an officer on the Society of Reproductive Endocrinology executive board, chair of the Early Pregnancy Loss Special Interest Group within the American Society for Reproductive Medicine, board member of Advagenix genetic testing company, organizing committee member for the Midwest Reproductive Society International, an elected physician member of the Fertility Pharmacy of America (FPA) Retention Committee (2020-2023) and editorial board member of the Journal of Assisted Reproduction and Genetics (JARG).
Eric Forman, MD, HCLD
Board Member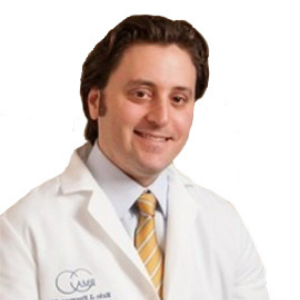 Dr. Eric Forman is the Medical and Laboratory Director at Columbia University Fertility Center, he oversees the medical practice as well as the IVF embryology and andrology laboratories. He also actively sees patients with infertility and those seeking to preserve their fertility. Dr. Forman has extensive clinical and laboratory research experience. He has published more than 40 articles in peer-reviewed journals on a wide range of topics in assisted reproductive technology (ART).
He has a special interest in using preimplantation genetic screening (PGS) to optimize IVF and improve selection for elective single embryo transfer (eSET). A randomized controlled trial he led demonstrated, for the first time, that transferring a single chromosomally-normal embryo (link is external and opens in a new window) can achieve the same live birth rates as transferring two untested embryos. After publication of this paper, eSET rates skyrocketed and the American Society for Reproductive Medicine references Dr. Forman's study in its guideline on the number of embryos to transfer in IVF. He also has an interest in fertility preservation, and a study he led proved that egg freezing using the rapid vitrification technology does not increase the risk of genetic abnormalities in the resulting embryos. This study was cited as a "watershed in ART" by one of the world's leading experts on cryopreservation.
Kathryn Go, PhD
Board Member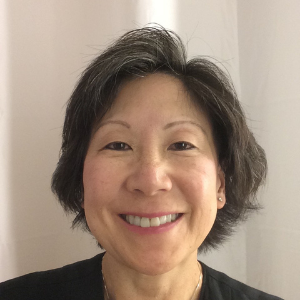 Kathryn Go earned her doctoral degree in molecular biology from the University of Pennsylvania and has been a laboratory director and practicing embryologist since 1984. After 21 years as Laboratory Director at Pennsylvania Reproductive Associates, she spent 11 years as Scientific and Laboratory Director at IVF New England. More recently, she has served as the Director, Embryology Laboratory, Boston IVF - The Maine Center and Director, the Clinical Laboratory Director at ReproSource Fertility Diagnostics, and the Managing Director of Embryology at TMRW Life Sciences in New York City. Kathryn is currently the interim Director of the IVF Laboratory at the Brigham and Women's Hospital in Boston, MA.
Kathryn has been on the faculties of the medical schools of the University of Pennsylvania, Thomas Jefferson Medical University, and the University of Massachusetts, and has also taught at the Medical College of Pennsylvania and the Experimental College of Tufts University. Kathryn has served on the executive council of the Society for Assisted Reproductive Technology, been a consultant to the FDA, chair of several postgraduate courses for the American Society of Reproductive Medicine (ASRM), and has served as chair of the Reproductive Biology Professional group of the ASRM. She is also a past President of the New England Fertility Society (NEFS), currently serving as its Vice-President, and is now proud to be on the Scientific Advisory Board of the MRSi.
Dan Williams, MD
Board Member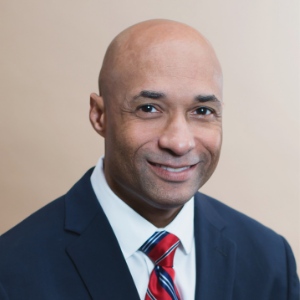 Dr. Williams received both his undergraduate degree in biology and his medical degree from The University of Missouri-Kansas City School of Medicine. He completed residency training in obstetrics and gynecology at King-Drew Medical Center in Los Angeles and completed his fellowship in reproductive endocrinology and infertility at UCLA/Cedars Sinai Medical Centers. Following his training, Dr. Williams joined the faculty at Washington University School of Medicine as an associate professor and the medical director of the IVF program. He then served as a professor of obstetrics and gynecology and the medical director for the Center for Reproductive Health at The University of Cincinnati School of Medicine.
Dr. Williams is the recipient of numerous teaching awards and has also been repeatedly named one of the Best Doctors in America. In 2009, Dr. Williams joined Houston Fertility Institute where he also serves as the Director of the Egg Donor Program. He is a fellow in the American College of Obstetrics and Gynecology and is board certified in obstetrics and gynecology as well as reproductive endocrinology-infertility.
Scott Nelson, MD
International Board Member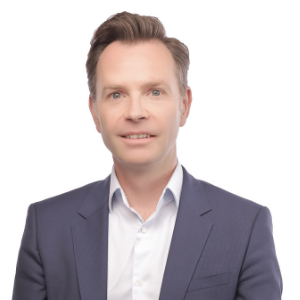 Scott Nelson is the Muirhead Chair in Obstetrics and Gynecology at the University of Glasgow. Scott's additional roles include Scientific Advisor to The Fertility Partnership, northern Europe's largest assisted conception provider, and Medical Director of Access Fertility. His research covers use of biomarkers to individualize care and epidemiology including e-health records and data linkage.