The Drake Hotel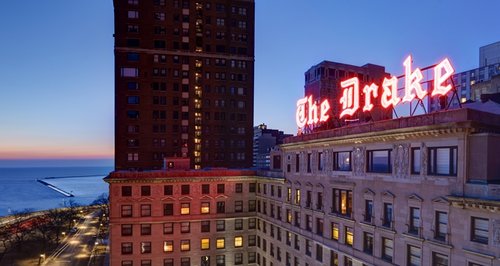 140 East Walton Place, Chicago, IL 60611-1545
Phone: 312-787-2200 | Fax: 312-787-1431
About the Drake
The Drake Hotel, a singular Chicago landmark since the 1920s, is located on Michigan Avenue's Magnificent Mile. The Drake has hosted the Royal Family, heads of state, dignitaries, and countless discerning travelers, who are drawn to its old-world elegance, stunning beauty, and peerless amenities. With great views of Lake Shore Drive and the Oak Street Beach and easy access to superb restaurants, live theater, music, museums, galleries, and shops, The Drake Hotel is the perfect complement to your downtown Chicago meeting.
Reservations
A discounted rate of $279.00/night plus tax has been arranged for single or double rooms for the attendees of MRSi. This rate is only available through Monday, May 16, 2022. As there are only a limited number of rooms available at this discounted rate, availability is limited on a first come basis. Check in time is 3:00pm and check out time is 12:00pm.
To make a reservation, visit our online booking site or call 1-800-55-DRAKE. Please state that you are with the 2022 Midwest Reproductive Symposium international (MRSi) group when calling.
Payment and Cancellation Policy
Hotel Cancellations are subject to the fees imposed by the Drake Hotel and are the responsibility of the attendee.