6th Annual CEO Summit - The Golden Touch: The Next 20 Years
Join us on Thursday, June 9th at 6pm for the CEO Summit. This is an exclusive event draws all the movers and shakers together to bring to light innovation, trends and predictions for the next 20 years. This year 3 female CEOs, Tara Comonte, CEO TMRW Life Sciences, Gemma Postlewaite, CEO Arizent, and Yoko Miyashita, CEO of Leafly take the stage for an engaging panel discussion. This is a powerhouse event not to be missed!
Ticket pricing - $175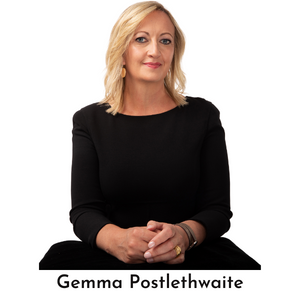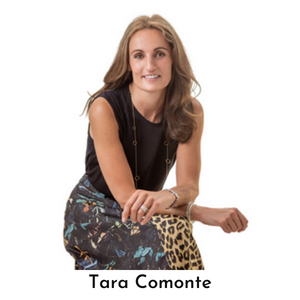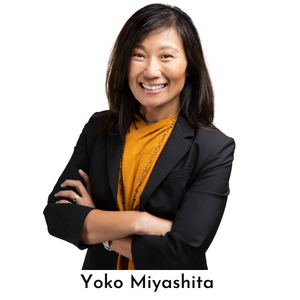 Gemma Postlethwaite is the CEO of Arizent's, responsible for the company's 30+ brands. Prior to joining Arizent, Postlethwaite served as CEO of PIRA Energy Group, where she led a major transformation of the company and established PIRA as a leading integrated, research and data provider to the global energy markets. In 2016 Postlethwaite led the sale of PIRA Energy Group to S&P Global.

Postlethwaite has spent several years in leadership roles in the business information sector. Prior to PIRA Energy Group, she was SVP, Strategy and Operations at Altegrity, a global provider of risk and compliance solutions; and Chief Product Officer and President of Infogroup's SMB business unit. She also spent eight years at Thomson Reuters in various leadership positions spanning from product to commercial management and also led the channel partnership business for the Investment and Advisory Division.

Additionally, Postlethwaite is a Board Member at GLG (the Gerson Lehrman Group); and proudly serves on the New York Board of the All Stars Project whose mission is to transform the lives of youth and poor communities using the developmental power of performance, in partnership with caring adults.

She is a graduate of the University of Kent.
Tara Comonte is the CEO TMRW Life Sciences. Tara has dedicated her career to shaping global brands at the forefront of cultural conversations and technological innovation. Tara is a seasoned executive with more than 20 years of strategy, finance, and operations experience at high-growth, public and private companies. She has a strong and consistent track record building world-class teams, delivering commercial strategic and operational excellence, and providing long-term expansion across sectors including media, multi-unit restaurants, and life sciences.
Before joining TMRW, Tara was President and CFO of Shake Shack (NYSE: SHAK), the global, publicly traded restaurant chain focused on bringing a sense of community to a gourmet fast-casual environment. She was instrumental in enterprise-wide implementation of technology initiatives that further reinforced Shake Shack's people-first approach and provided a seamless experience for both customers and team members. Holding equity at the core of her leadership, Tara was the executive sponsor and lead architect in the evolution and formalization of Shake Shack's diversity and inclusion strategies. She led the company's successful $150 million equity offering in April 2020 and its subsequent $250 million convertible bond issuance in March 2021.
Prior to Shake Shack, Tara served as EVP, Chief Financial & Business Affairs Officer for Getty Images, and Global CFO at McCann, which is a part of the publicly traded Fortune 500 company Interpublic Group (NYSE: IPG). Earlier in her career, Tara was a founding member and Global CFO & COO of Mediabrands, Interpublic Group's award-winning media and marketing division, where she oversaw more than $30 billion in billings globally.
Tara believes in promoting a culture of empowerment and partnership, and this approach has been recognized throughout her career. In 2012, Tara was named a World Economic Forum Young Global Leader. She was the first CFO inducted into the American Advertising Federation Hall of Achievement, received the Industry Innovator & Quantum Leap Award from Advertising Women of New York, and is a recipient of Crain's New York Business' "40 under 40" award.
Yoko Miyashita was appointed CEO of Leafly in August 2020 after serving as the company's General Counsel since 2019. Yoko has spent her career serving mission-driven companies navigating complex global legal and regulatory environments in order to bring meaningful and compelling products to market. An expert in policy and advocacy, as General Counsel, she led Leafly's position on key regulatory, compliance and government affairs issues. She has focussed on progressing Leafly's reputation as a trusted cannabis resource and leveraged an understanding of current cannabis regulations, and opportunities for change, to help scale Leafly's marketplace.
Previously, Yoko spent 14 years at Getty Images, where she led the global legal team as SVP and general counsel. Prior to joining Getty Images, she practiced law with Perkins Coie LLP in Seattle. She holds a J.D. from the University of Washington School of Law and a B.A. from the University of California, Berkeley.